IFS certified
Perlège chocolates are produced separately from our regular chocolate. We have a dedicated production line as well as separate tanks and pipes. Therefore, there is no risk of cross-contamination.
The recipe we use was developed with the help of Barry Callebaut. We had a real desire to get the taste and texture as close as possible to our regular chocolate while opting for stevia, a natural sweetener. In order to sweeten chocolate with the extracts from the stevia plant, you need to add an infinitely small amount. The volume of sugar must therefore be replaced by less than 10% Maltitol and about 20% of dietary fibers (inulin which is also a prebiotic).
Perfectly balanced, Perlège can satisfy the most demanding chocolate lovers
The use of extracts of certain species as a sweetener has its origin in South America. For centuries, the Guaranís of Paraguay and Brazil used stevia, mainly Stevia rebaudiana, which they called ka'a he'ê ("sweet grass"), as sugar and in medicinal beverages. The leaves can be eaten fresh, or infused in tea and food.
The leaves of this species have a sweetening power on average 300 times greater than that of sucrose, regular sugar, or table sugar. The cost of production is 10 times higher than that of aspartame and the aftertaste of licorice also encourages the use of sugar to mask it, which limits the interest as a substitute for sucrose in a hypoglycemic diet or to try to control type II diabetes.
The plant has shown potential for treating obesity and hypertension. In addition, it has a negligible effect on the increase of glucose in the blood and has even demonstrated an ability to decrease glucose intolerance. The plant can therefore provide a sweetener compatible with the specific diets for diabetics and hypoglycemic diets.
* (source: wikipedia)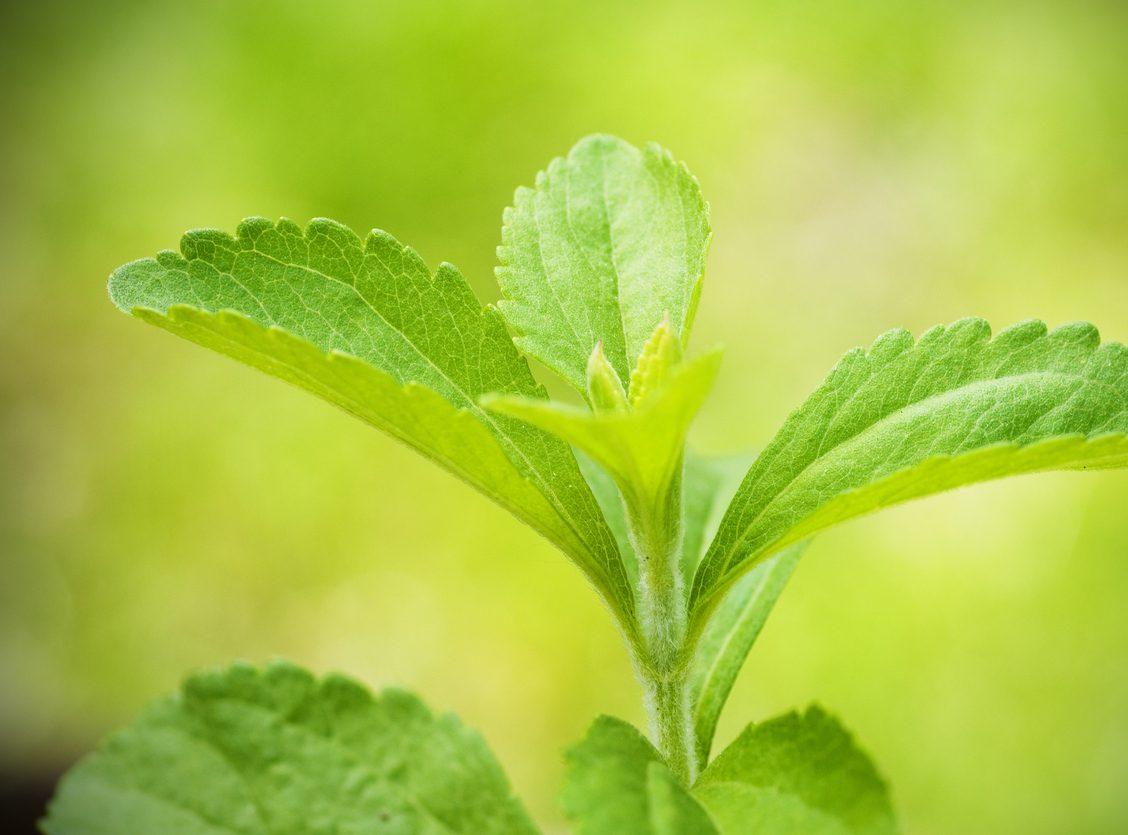 The benefits
of the stevia
Less calories
Less calories since there no sugar is added
Light digestion
Light digestion thanks to the dietary fibers (inulin)